Description
This is the smaller of the 2 standard frames we make.
This and other sizes and designs can be made to order.
This peg configuration allows for warps of between about 1.5 – 12m production, all of matching length and tension.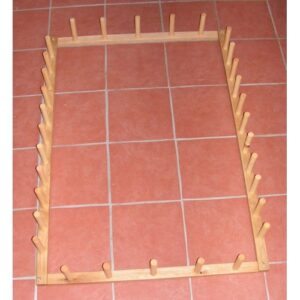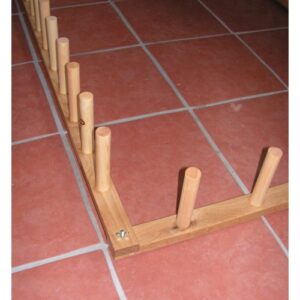 Pegs are set at regular intervals and permanently fixed in an Oak frame.
The frame takes apart for shipping, transport and storage.